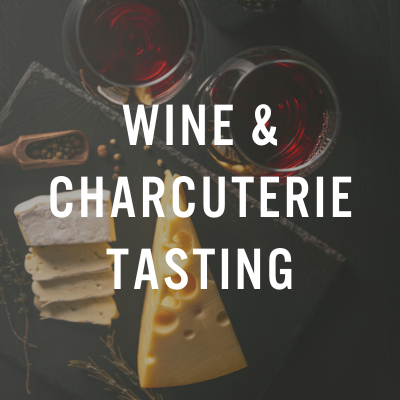 Wine & Charcuterie Tasting
Schedule: Friday, June 9, 5:30pm - 7:00pm
Price: $40.00
Tickets Available: 8
Venue: Epicurean Theatre
Event Information
Enjoy a wine presentation and tasting led by Jeff Adler of Lux Wines. Sample, learn, and procure exclusive winery selections like Orin Swift, Louis M. Martini, and more!
Tickets are $40 per person – each ticket includes an educational tasting of 4 wines, charcuterie spread, and exclusive offers for winery-only selections!
Plus, attendees who choose to dine at The Office Bar after the event will receive 10% off food. Explore all our on-property dining options here.
TASTINGS
2019 J. Vineyards 'Strata' Chardonnay
2018 Talbott 'Diamond T' Pinot Noir, Monterey
2021 Orin Swift 'Trigger Finger' Grenache, California
2019 Louis M. Martini 'Cypress Ranch' Cabernet, Napa
PARKING
Complimentary 2-hour valet validation is provided.
PRICE
Ticket Price: $40
*Gratuity is already included in ticket price. Tax will apply during checkout.
*Third party ticketing sites are not affiliated with Epicurean Atlanta. Only tickets purchased on-property at the hotel front desk or online at www.epicureanhotelatlanta.com are valid for entry.