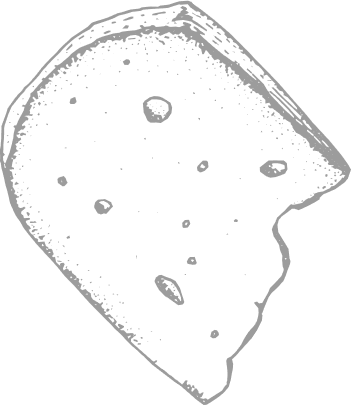 Abundant Tables
What inspires you impassions us. Give yourself over to pleasure and delight at every turn. Our signature restaurant, rooftop grille, and lobby bar summon the curious and captivate the senses in distinctly different ways. Let each taste and sip take you on a new journey of discovery.
Reverence
Our deep admiration for the flavors of life comes alive through exuberant dishes crafted in the open production kitchen. Culinary masters pay homage to local fare with inventive purpose and tantalizing results.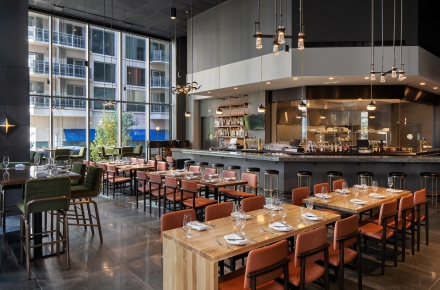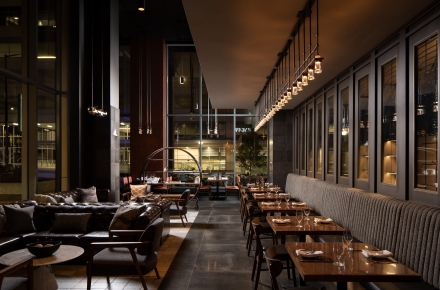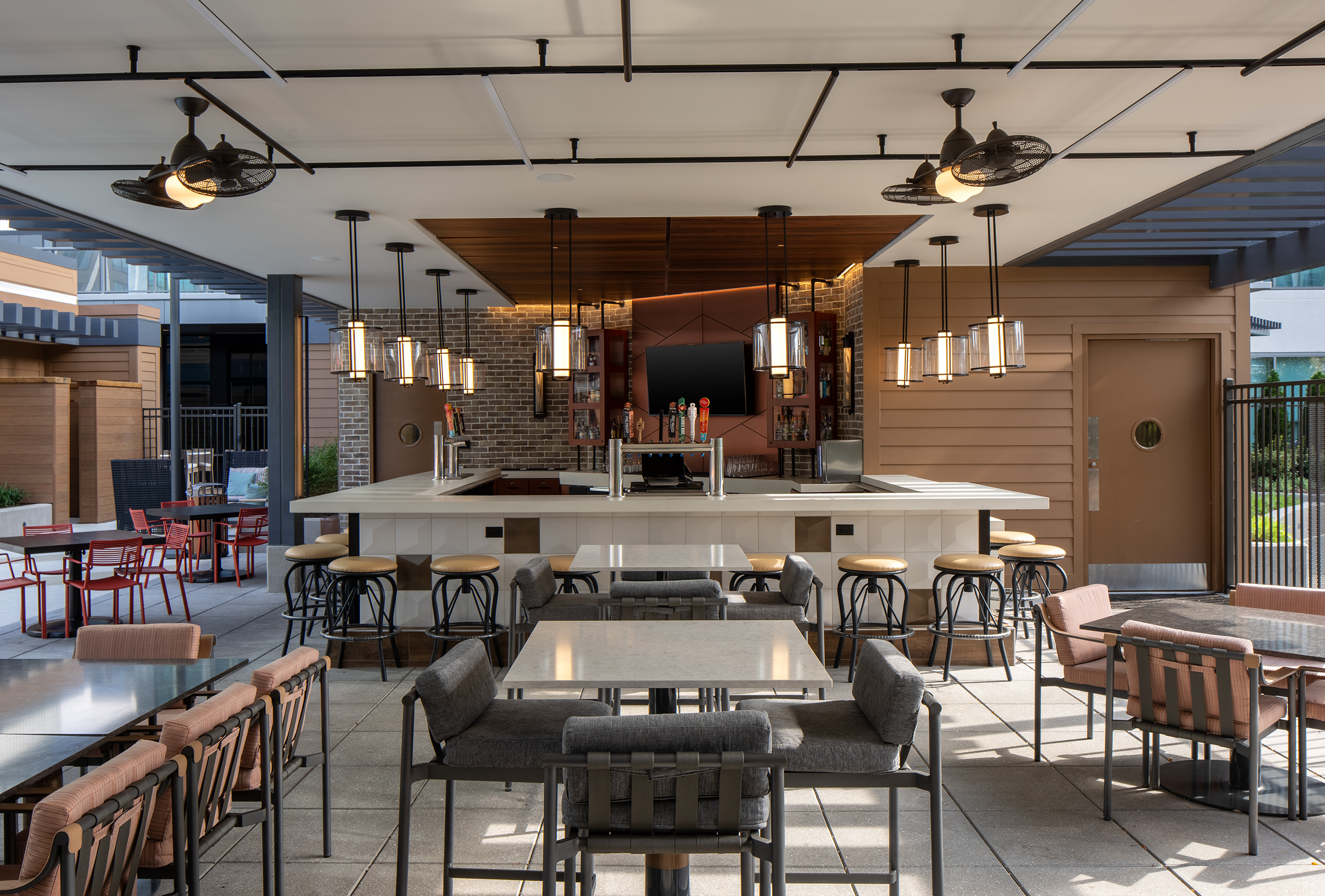 Aerial Kitchen & Bar
A fun and casual culinary extension of the hotel that adds an exhilarating element to your stay. The energy draws you in, while the menu and service keep you satisfied at our craft bar and kitchen.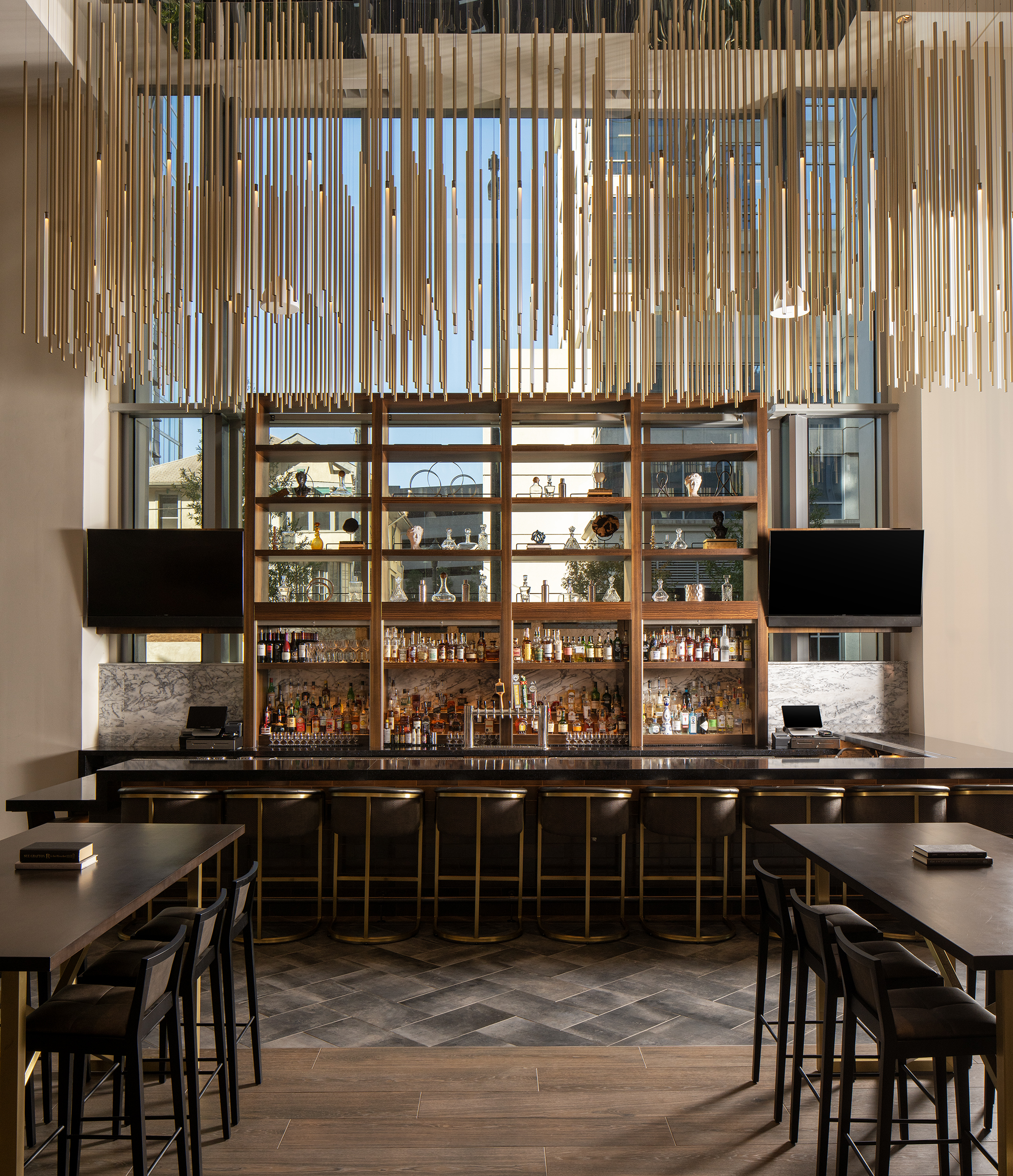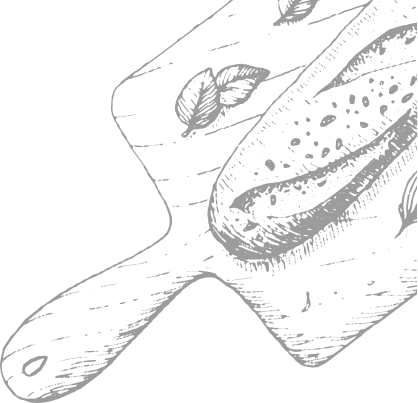 The Office Bar
Enjoy the collective experience and delight in the company of others who share an appetite for discovery. Faced with too many enticing options? Let our knowledgeable and passionate team answer your questions or make a can't miss recommendation at your next happy hour.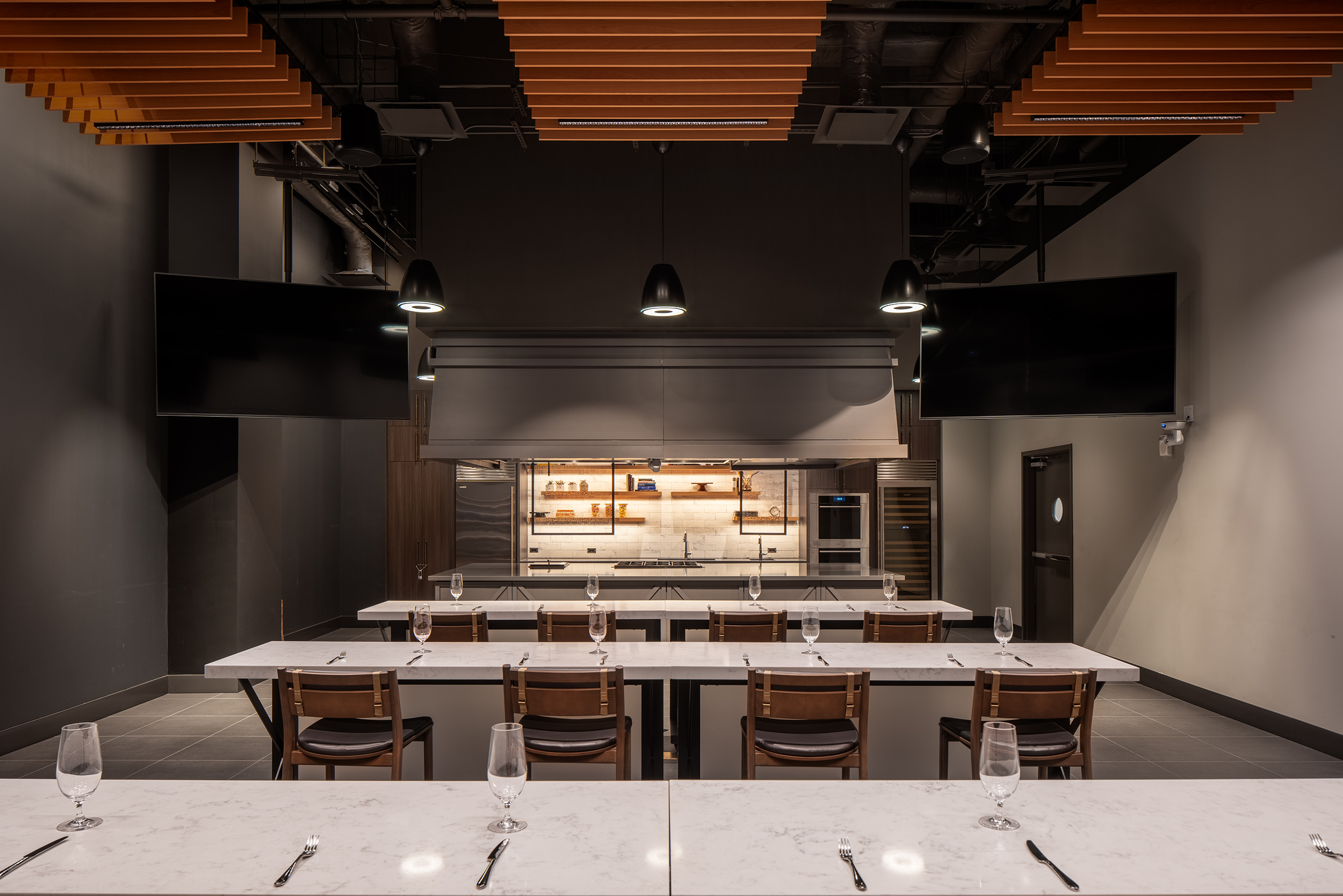 Epicurean Theatre
The ultimate playground for culinary discovery and the perfect spot for a long-anticipated reservation that feels spontaneous. This signature immersive experience entices guests to learn, taste and create together through regular events and cooking classes. Unexpected surprises, uniquely crafted menus and in-the-moment themes make this place a special occasion. Expert guides lead the way off the beaten path to lead you to the most unique culinary experience in Atlanta.