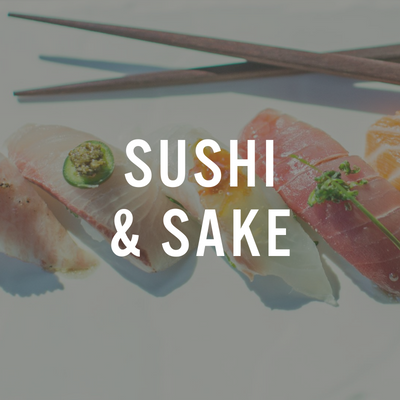 Sushi & Sake
Schedule: Tuesday, July 26, 6:30pm - 8:30pm
Price: $115.00
Tickets Available: 40
Venue: Epicurean Theatre
Event Information
Ready to roll? Join Chef Masa in the Epicurean Theatre as he walks attendees through the art of making Japanese sushi during a unique 5-course interactive experience! In this hands-on class, learn the techniques behind this traditional Japanese cuisine from the executive chef of one of Atlanta's most beloved sushi restaurants, O-Ku!
MENU
Hamachi Crudo
Japanese Yellowtail, Pickled White Grape, Cilantro Oil, Charred Fresno Chili
Heirloom Tomato Salad
Tomato, Quinoa Crunch, Soy Dressing, Boqueróns
Spicy Salmon Roll, Avocado, Tuna Nigiri
Sushi Rice, Spicy Sauce
Grilled Skirt Steak & Summer Vegetables
Skirt Steak, Chimichurri, Peach, Corn
Matcha Milk Mochi
Azuki Beans, Strawberries
*Sake beverage pairings will also be provided.
ABOUT THE CHEF
Chef Masatomo Hamaya, Executive Chef of O-Ku Atlanta
Born and raised in Japan, chef Masatomo "Masa" Hamaya journeyed to the US to attend Arizona State University. Upon graduation, Masa returned home to Tokyo to enroll in culinary school with a desire to learn the technicalities of his native cooking. With collegiate and culinary education complete, he returned to the United States to follow his passion and formally launch his career as a chef. As head sushi chef, Hamaya led the kitchen at the critically acclaimed Uchiko in Austin, Texas. In San Francisco, he held the titles of executive chef at Ozumo and executive sous chef at the Michelin-starred Ame.
Hamaya credits the uniqueness, structure, and style of the Japanese culture for his subsequent love of its cuisine. He believes strongly in honoring tradition while also maintaining seasonality and introducing bold flavors in his own dishes. An innate spirit to better himself every day remains a driving force for Hamaya's success. He believes in taking advantage of produce from local farms, sourcing reputably and responsibly, and utilizing the freshest of fish, imported from Japan. Finding joy in meaningful connection and purpose in the details of his work, chef Masa makes his Atlanta debut as the executive chef for O-Ku.
PARKING
Complimentary 3-hour valet validation is provided.
PRICE
Ticket Price: $115
*Gratuity is already included in ticket price. Tax will apply during checkout.
*Third party ticketing sites are not affiliated with Epicurean Atlanta. Only tickets purchased on-property at the hotel front desk or online at www.epicureanhotelatlanta.com are valid for entry