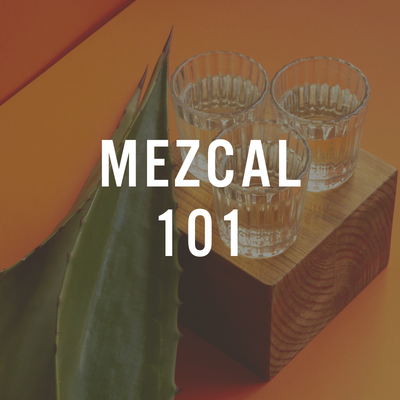 Mezcal 101
Schedule: Thursday, October 13, 5:30pm - 7:00pm
Price: $50.00
Tickets Available: 20
Venue: Epicurean Theatre
Event Information
Every media outlet from Architectural Digest to Vogue has declared that mezcal is "having a moment" — and they've been declaring that for almost twenty years now. In this educational tasting of nine heritage agave spirits, the hosts of Agave Road Trip walk you through all the reasons why people continue to be drawn to mezcal; some of the false narratives that make these spirits seem confusing; and some of the unknown truths that make them more confusing still.
Tickets are $50 per person – each ticket includes a tasting of nine heritage agave spirits, Latin American inspired bites, and an educational introduction to tequila's smoking hot cousin, Mezcal!
Plus, attendees who choose to dine at one of our restaurants after the event will receive 10% off food. Explore all our on-property dining options here.
Must be 21+ to attend.
ABOUT THE TALENT
Presenters Lou Bank and Chava Periban are the hosts of Agave Road Trip, an award-winning, critically acclaimed podcast that helps bartenders better understand agave, agave spirits, and rural Mexico. They also run SACRED, a not-for-profit that helps improve quality of life in the rural Mexican communities where heritage agave spirits are made.
PARKING
Complimentary 2-hour valet validation is provided.
PRICE
Ticket Price: $50
*Gratuity is already included in ticket price. Tax will apply during checkout.
*Third party ticketing sites are not affiliated with Epicurean Atlanta. Only tickets purchased on-property at the hotel front desk or online at www.epicureanhotelatlanta.com are valid for entry.