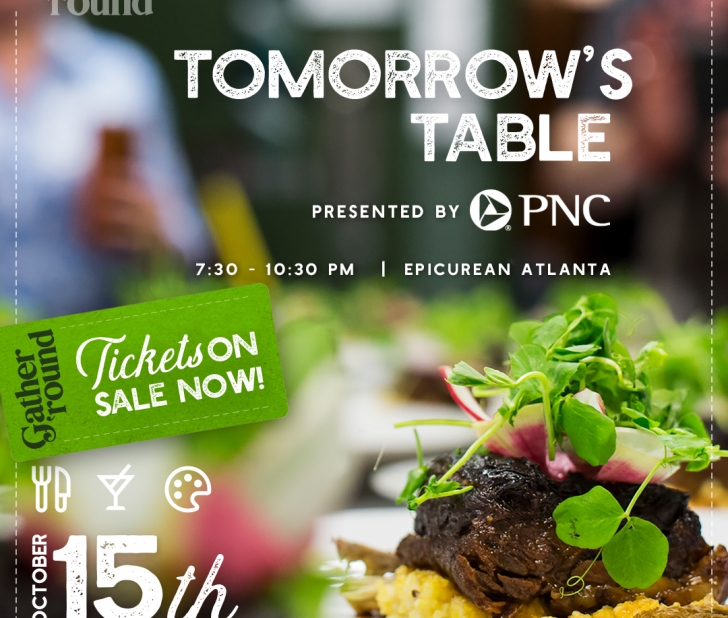 TOMORROW'S TABLE
Schedule: Friday, October 15, 7:30pm - 10:30pm
Venue: Epicurean Atlanta 1117 West Peachtree Street Atlanta, GA 30309
Event Information
TOMORROW'S TABLE | PRESENTED BY PNC
Join us for an all-inclusive walk around tasting event with over 30 stations curated by some of the South's best culinary & beverage talent!
A little bit classic, and a whole lot contemporary, we invite you to join us at tomorrow's table. As the next generation of chefs, mixologists and artists have paved the way for a new cultural landscape, modern innovation and global influences have enriched our palate and perspective. At Tomorrow's Table, indulge your senses with modern takes on both Southern cuisine and craft, featuring rising and well-respected talent from around the region, beautifully presented tasting dishes, libations, paired wines, and engaging artistic performances. Giving way to the future, while giving back to the community, proceeds from this event will benefit the Hambidge Creative Arts Center.
FEATURED TALENT INCLUDES:
Brittanny Anderson, Brent Gauthier, Eric McHugh, Jose Medina Camacho, Bob Peters, Ming Pu, Eric Renaud, Greg Sinadinos, Gerald Sombright, Shuai Wang & more!